Mouraria Tour by E-Scooter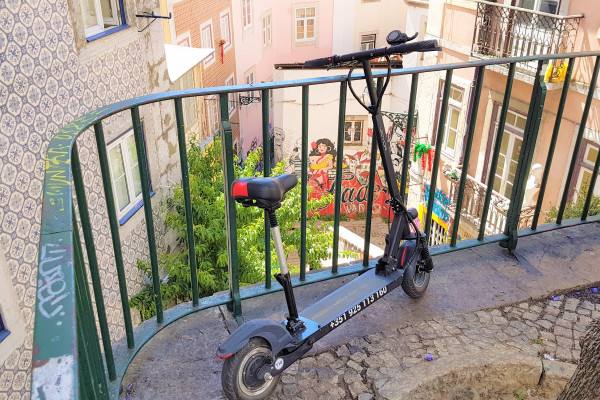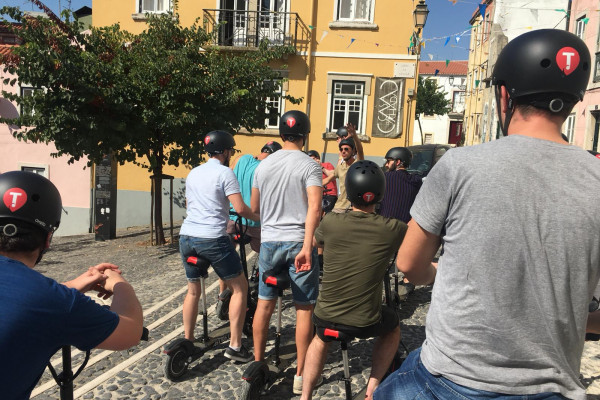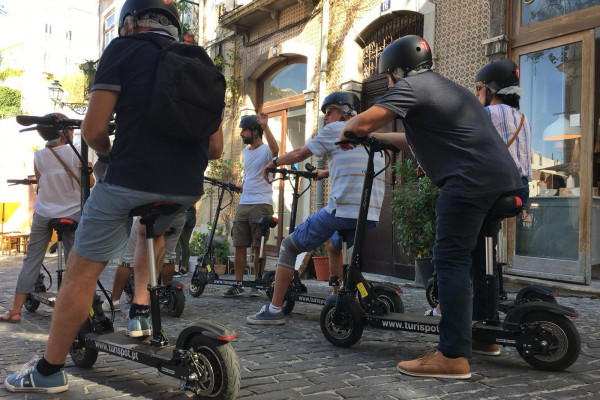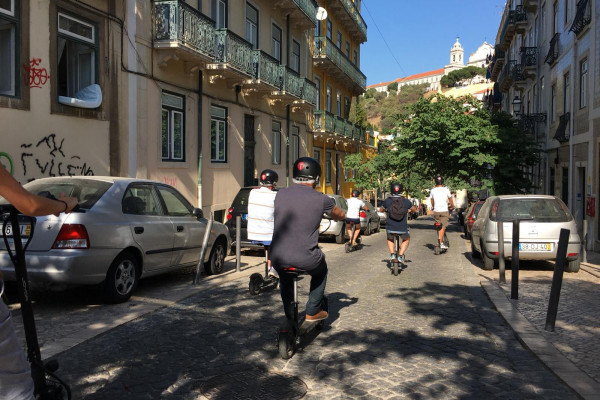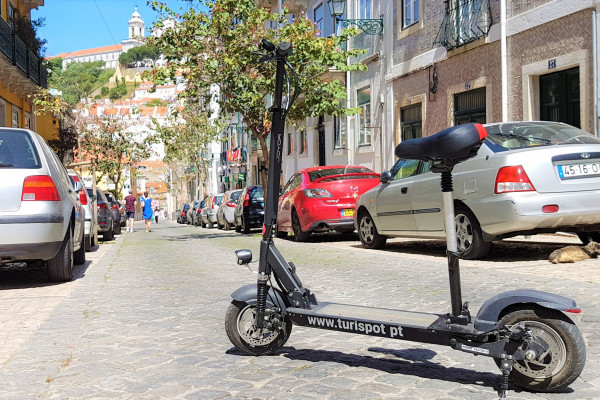 Hop on an electric scooter to discover Lisbon in this exciting tour. Seek out breathtaking views from the highest points in the city, and discover traditional Portuguese culture in the neighborhood of Mouraria.
Ride an electric scooter through Lisbon's most diverse neighborhood, Mouraria
Visit the neighborhood where Fado was born
Uncover all the best hidden spots with your local tour guide
Included

E-Scooter

Helmet

Tour Guide

Not included

Food & drinks

Entrance fees

Duration
1 Hour
Participants
each group can go up to a maximum of 10 participants .
Further information
Famous for its extreme hills, the city of Lisbon is a dream to discover when riding an electric scooter. Unveil the narrow streets and hidden gems in this breathtaking tour with local guide.Mouraria or the Mourish quarter, is known as Lisbon's most culturally diverse neighborhood. It is as old as the Portuguese nation, named after the conquest of Lisbon from the Moors in 1147. The King Afonso Henriques allowed a small Moorish community to continue to live here and the neighborhood is still home to residents from 56 nations. Try exquisite food from many of the world's cuisines and find the best Asian and European food stores, where the most renowned chefs come to stock up. This hill was also the birthplace of many great Portuguese Fado singers such as, Severa, the greatest of the 19th century and Mariza, the best of present day. Fado singers still fill the air with traditional Portuguese songs that you will hear during this tour.