Eintritt asisi Panorama Berlin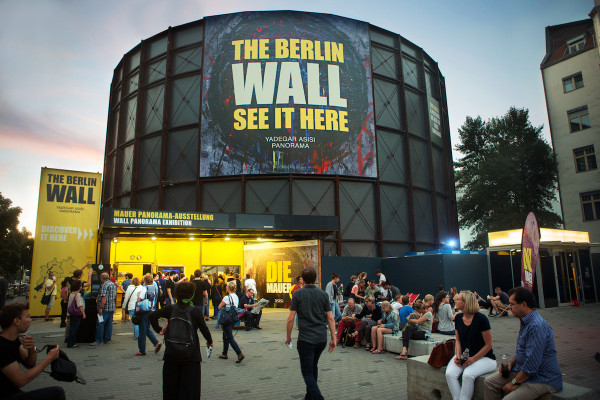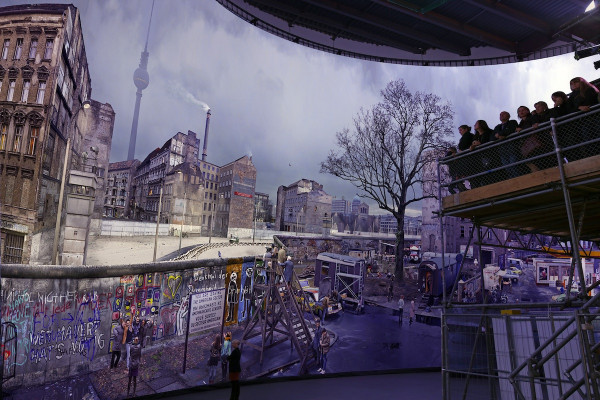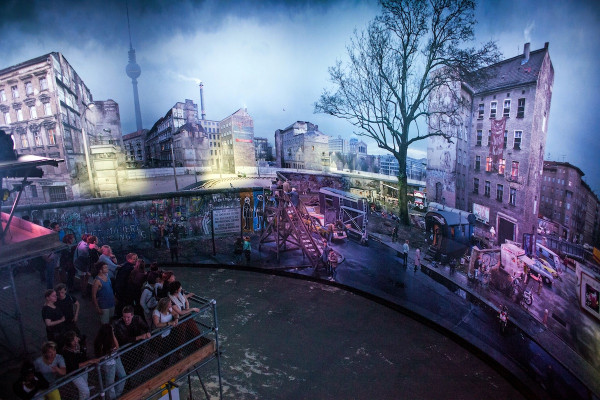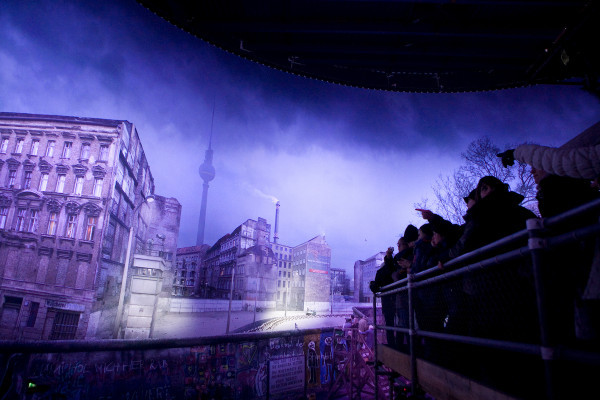 The Panorama DIE MAUER shows in a unique way the divided Berlin on a fictitious autumn day in the 1980s. From the 4 meter high visitor platform, you dive into the unique panoramic installation.
Bring everyday life at the Berlin Wall back to life in the asisi Panorama Berlin
View the Panorama from a 4 meter high visitor platform
Immerse yourself in life in the shadow of the Wall on an autumn day in the 1980s
Included

free panorama legend to the entrance ticket

Duration
60 Minutes
Important information

Admission to the exhibition is only possible under the following conditions:

A negative coronavirus test no more than 24 hours old must be available (for children 6 years and older).
Persons who have been fully vaccinated against the coronavirus can alternatively present a vaccination certificate (in this case, the last vaccination must have taken place at least 14 days ago).
Convalescents in possession of a certificate of convalescence issued in their name are also admitted (at least 28 days and no more than six months ago).
Convalescents who have had their first vaccination (at least 14 days ago).
Access only with a FFP2 mask.

This is a requirement of the Berlin Senate with decision of 17.05.2021 and part of the Infection Protection Ordinance.

Further information at:
https://www.berlin.de/corona/massnahmen/abstands-und-hygieneregeln/#ausnahmeverordnung 
Further information
Visit the Panorama DIE MAUER and experience Berlin Kreuzberg on a fictitious autumn day in the 1980s: From the perspective of a West Berlin citizen living in Berlin-Kreuzberg in the immediate vicinity of the Wall, take a direct look at the death strip and experience people in their everyday lives: moving apartments, children playing, Wall tourists, and much more.
From a 4-meter-high visitor platform, you look across the Wall into the GDR. The house-high Panorama image on a scale of 1:1 shows you everyday life at the Berlin Wall and you become part of an unreal scenery of dilapidated houses near the Wall strip with punks, Wall tourists and border guards.
The panoramic experience is accompanied by a contemporary witness photo exhibition with over 80 private photographs from the time of the Wall's construction, division and fall. In addition, drawings and sketches by the artist provide insights into the creation of the panorama work, and original sketches by the artist illustrate the creation process.
The visit is rounded off with various documentary films: Among others, the film "On Both Sides of the Wall" shows Yadegar Asisi's view of the division, his life in the GDR and the FRG and his adopted home Kreuzberg as the basis for the creation of the panorama DIE MAUER.